Challenge 1: Schmoozing or Losing
Love celebrities, I do. Fascinating do I find them.. read gossip magazines too much, I do. Spend all my extra credits on them I do. Yell at me about this, Yoda has.. but one to talk, he is not.. buy
Dolly
merchandise off eBay like a madman he does.
The first challenge, then, to find me celebrities to meet was. Had two hours to find a celebrity to meet, they guys had. He who impressed with their celebrity the most, the winner would be.
Thought this a difficult challege I did. Expect much from them, I did not...
Noa B., the first one back was. Too little time had he spent finding a celebrity he had.. worry me this did.. but tell me that an old friend had he called. From Endor he is, so expecting an Ewok I was... but his friend the Quaker Oats Quaker was!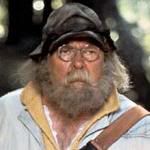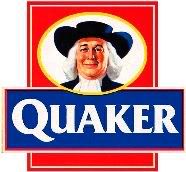 Unimpressed with this "celebrity" I was. Much to discuss with him, I did not have.
Next back, The Colonel was. Tell me, he did, that call his friend Mrs. (Betty) White he had. A Golden Girl she is.. but watch that show in years, I have not.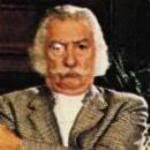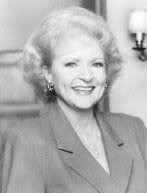 Understand how they know eachother, I do not. Know how he knows Yoda, I did not, but until end this Potty-Board mischief did, a suspect he was, and looking to stretch out his 15-minutes he is. An Omarosa-Complex he has.. but again.. have much to talk about with Mrs. (Betty) White, I did not have. Associate her with Bea Arthur I do.. and scared she makes me.
Then, return Johnny D. did. And several friends had be brought.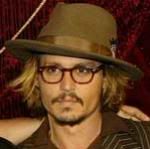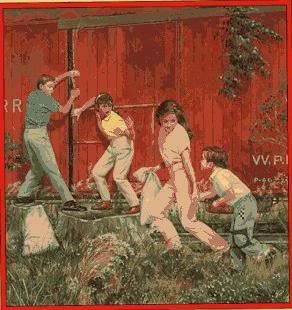 The "Boxcar Chlidren" he said they were called. Further convince me that homeless he is, if his friends in a boxcar live. Polite they were.. and looking to solve mysteries they were. Told them I did, that a mystery they had just missed. Then throw a fit they did. Break a lamp they did! Ask them to leave, I had to.
Next the filmmaker, Tim B. came back with his friend, Helena Bonham Carter.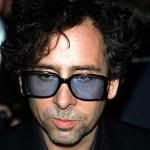 A mess she was. Angry too. Understand why brought her, he had, I could not. Smoke a lot, she did.. and then leave together they did. A couple do I think they are.. so.. off the show he might by default be. But his movie will I still watch, since such great things people say.
A few guys with no one came back.. lame did I find this.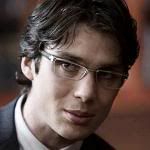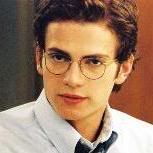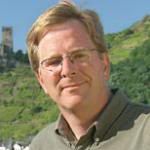 Worried I was when a few seconds left there were, and return the "5th one down" had not. My favorite, he was, so wonder I did.. and then finally, back he came. One of my favorites he brought back! Danny Devito it was!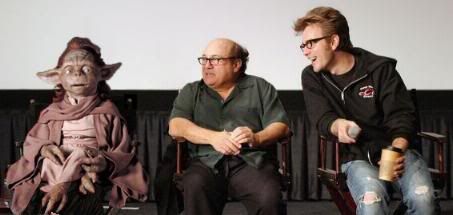 Loved him since I saw
Twins
I have! And
Matilda
have I watched many times! Thrilled I was.. and won the game The 5th One had. Sent the others back to the house, I did.. and vote no one off I did, since left with Helena Bonham Carter, Tim B. seemed to have.
On our date, Danny Devito came. Fun we all had. Drink coffees we did. But so excited to be talking with Danny Devito, little more did I learn about The 5th One.
Danny and I, the same size do we wear! A small world, it is!