Scraping the Bottom of the Bucket This Is.
Still think this show sucks, I do. Still, play along I will. Nothing better to do have I..
A meet-and-greet with the guys I had. Cocktails there were.. a green-apple martini did I have.. and yummy it was. Much did I learn. In some cases, too much information it was. Know when to shut up, these weirdos do not.
So cool, I do not think myself.. but a Jedi Master I am! An accomplishment that is! Telling me about what they do they were.. not so impressed was I. The movie maker, Tim B. he is called on the show, a movie about a man with
scissors for hands
he made. Ridiculous this sounds! Watch this did anyone??
An eye did I keep on the "5th one down," Still know where I know him from, I do not. Quiet he keeps.. interested this makes me.
But take the time to read one of the author's books I did (speed-read with the Force, I can!). Stephen K. he is called. A book about a clown I read. Expected a funny story I did... but get this I did not!
Afraid to turn my lights off now I am! Embarassing this is.. that well over 400 years old I am and sleeping with my Barbie night-light on I am.
So.. vote him off I did. Sorry to see him go, I was not. Bump into a wall he did on the way out. See it, he couldn't.
So now, back to the house they all went. Living together, they are. Two to a bedroom do they sleep.. cheap of NBC I think this is. Their own rooms they do not get??
Tomorrow, a competition will we have.. and go on a date with the winner I will. Concern me this does. What if out with Oatmeal-Guy I have to go??
But, turn my attention to the Potty-Board matter now, I must. Accused I have been.. but, really, when snubbed someone is, steal a potty board, who does?? Sick that is.. do what with it, would I?? Over the mantle would I display it? Use it myself would I? No... believe this to be a lame excuse for Yoda to spend time with me, I do. Miss me, he does. Know it, we all do.
But better things have I moved on to now...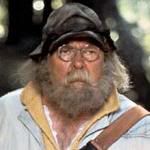 Or not. Whatever... the principle of the thing, it is.